Our self-service system lets you custom-build your safety manual to satisfy OSHA, ISNetworld®, Veriforce®, Avetta®, or ComplyWorks® compliance requirements fast — learn more about how it works below!
To get started, create an account for your business and purchase your safety manual. This allows you to sign in to Safety Procedure Systems any time to access your safety manual and other safety resources, make updates and changes to your manual, and provide access to other employees in your company.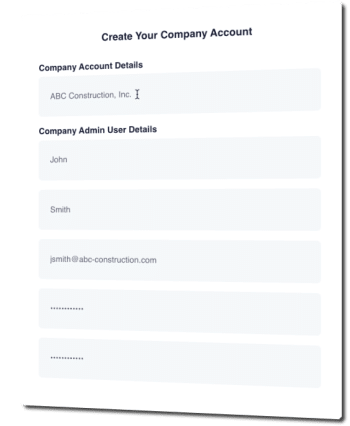 Once you complete your purchase, you can immediately start compiling your custom safety manual by selecting from over 300 pre-built content topics. Quickly find the content you need using our filter and search functions.
Drag-and-drop your selected chapters to organize your safety manual content exactly as you want it to be.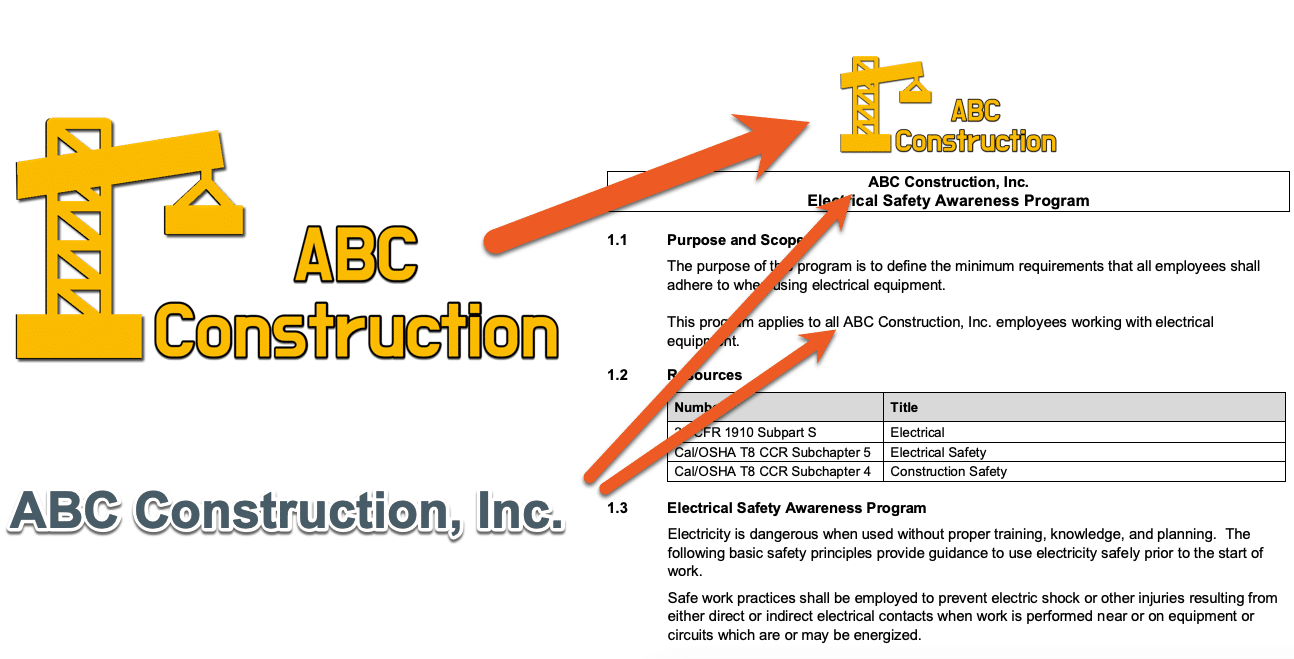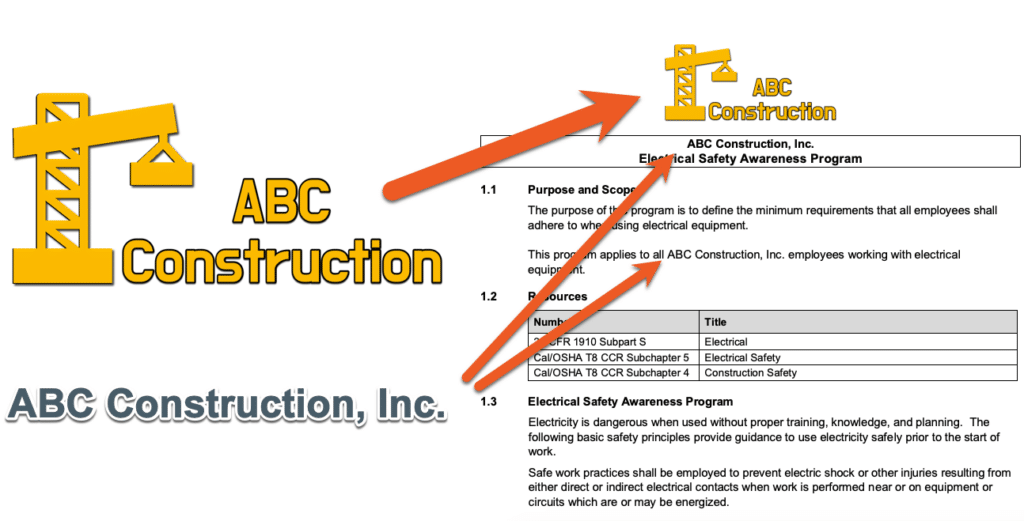 Providing your business name or trade name and uploading your company's logo allows our system to customize your safety manual to your unique brand.
As soon as you're done configuring your safety book, our system will automatically compile everything to your exact specifications in PDF format, ready for immediate download.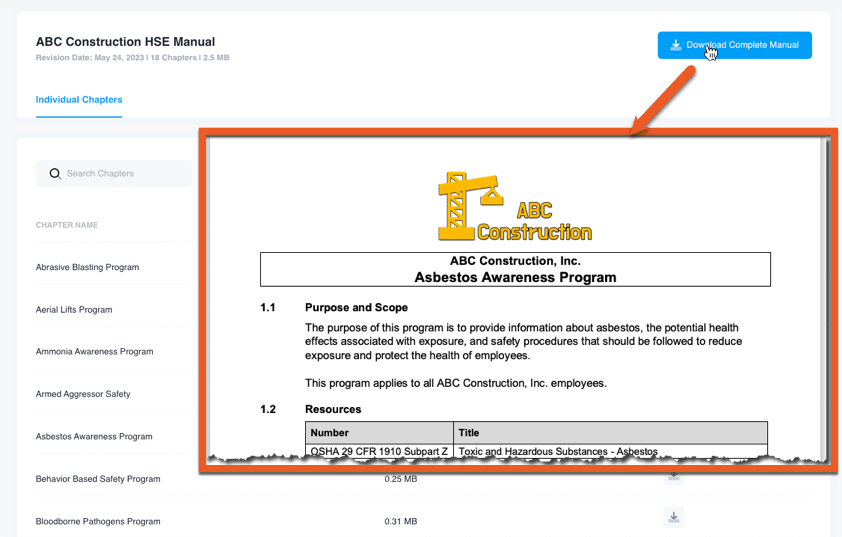 In addition to receiving your selected chapters as a single, compiled PDF, you also get each chapter you select as an individual file, fully customized with your branding and configuration settings and ready for easy upload and verification in systems like ISNetworld RAVs®**, Avetta®, Veriforce®, etc.!
As your business needs and compliance requirements change, adding, removing or reorganizing the chapters in your safety manual is a breeze. Instantly update your selections and our system will re-compile your manual on-demand, ready to go again in a matter of minutes.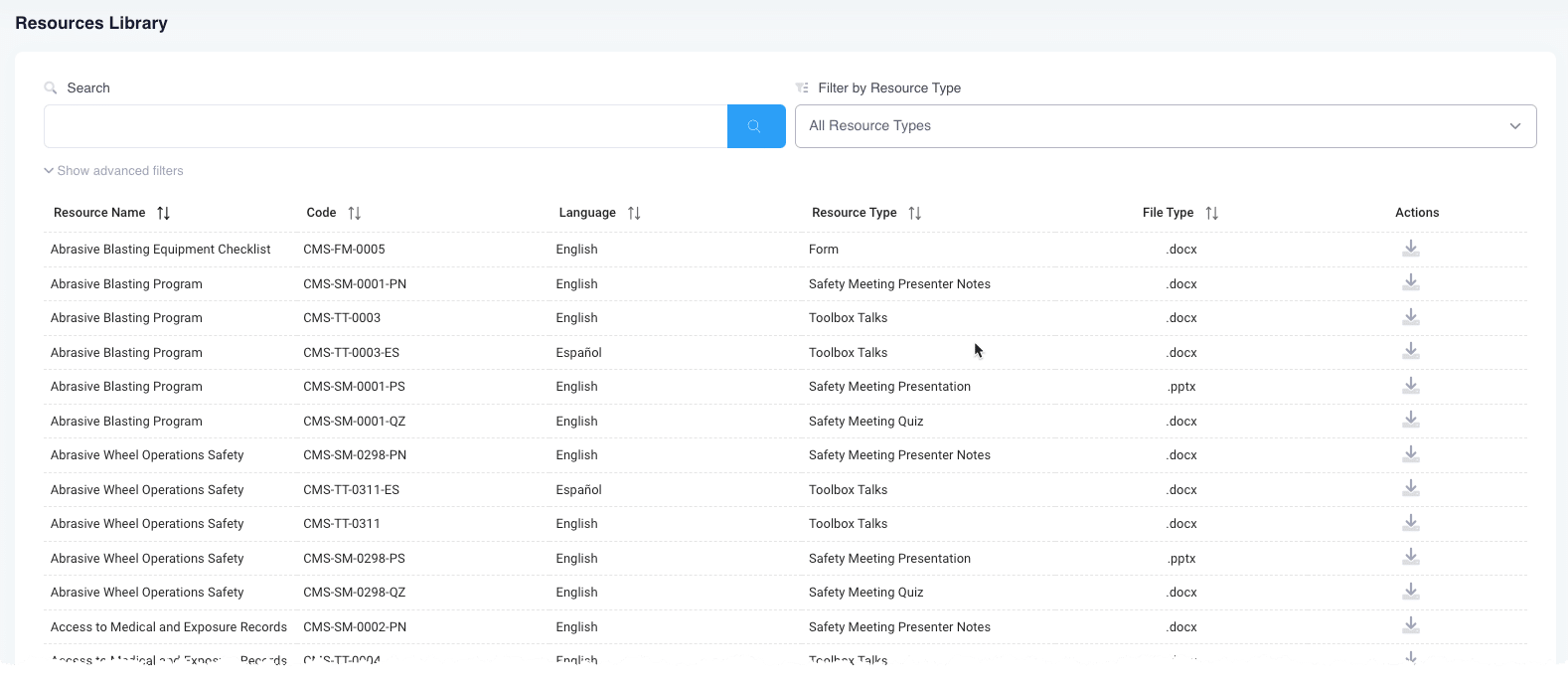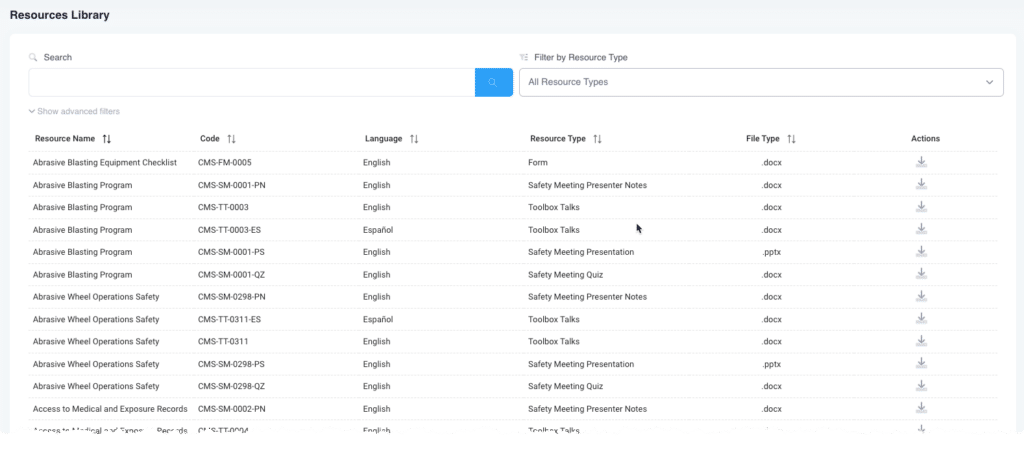 Included with your safety manual is access to our extensive library of thousands of safety resources, including Toolbox Talks, Safety Meeting materials, JSAs, Forms, Templates and more – with select resources available in English and Spanish.
Get your safety manual built today for only $800!
(includes one year of free updates and support)
Here are the answers to some of the most common questions we hear from our appreciated customers. If you still have questions, please contact us, and we'll be happy to help.