In recent years, safety programs have become a crucial part of ensuring the safety and well-being of employees in the workplace. Among the most popular safety programs is the ISN safety program, which has continued to gain popularity among employers and employees alike. While it has been widely adopted across industries, the availability of ISN safety programs and the ways in which they are implemented are continuously changing. In this article, we will explore the popularity of and changes in ISN safety programs and what this means for companies and employees.
Growing Popularity Of ISN Safety Programs
ISNetworld (ISN) is a global company that provides innovative solutions to improve the safety, health, and environmental performance of businesses. The company has come a long way since its establishment in 2001 and has revolutionized the safety industry by providing safety programs to help businesses streamline their safety and risk management processes. As the world becomes more health and safety conscious, the availability of safety programs continues to change.
Globally, there is a growing need for safety programs that help businesses identify, assess, and mitigate risks. This need has led to an increase in demand for ISN safety programs, which have become a go-to resource for businesses seeking to improve their safety culture. In addition, governments and regulatory bodies are increasingly demanding compliance with safety standards, and companies are looking to keep up with these requirements by utilizing a range of safety programs.
ISN has responded to the growing demand for safety programs by expanding its reach across different industries and countries. The company has developed a robust system for vetting contractors and suppliers, which allows organizations to easily identify and track their safety performance. This system has made it possible for companies to access a vast pool of pre-qualified suppliers and contractors, which has helped to boost the popularity of ISN safety programs.
Moreover, the rapid pace of technological advancements has made it easier for companies to access safety programs. ISN has been able to leverage technology to provide businesses with safety programs that are accessible from anywhere, at any time. The ISN platform has made it possible for businesses to efficiently manage their safety and risk management processes, saving them time, and improving their overall safety culture.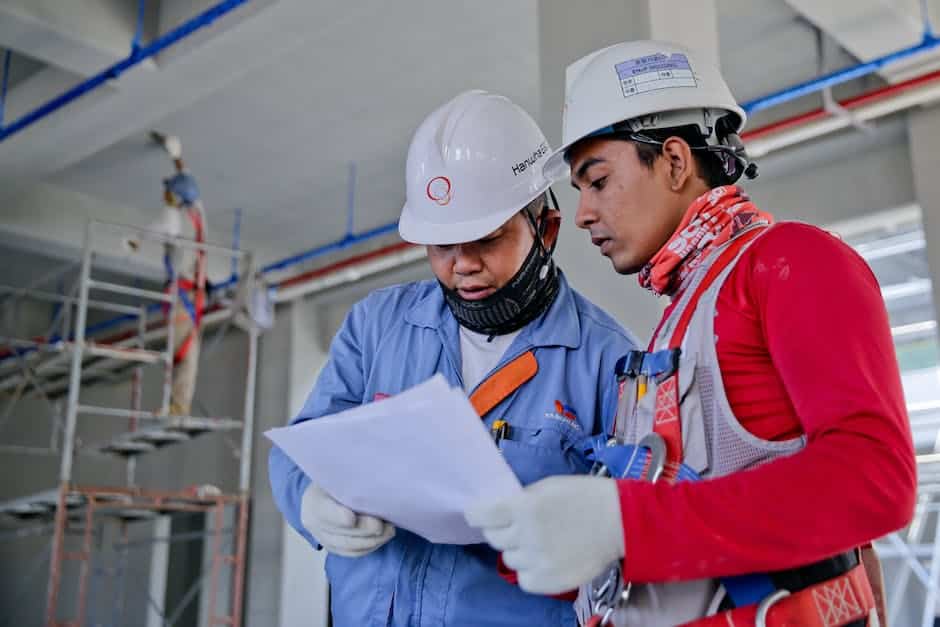 Changes In ISN Safety Program Offerings
Safety is a top concern for companies across different industries. As such, ISN has established itself as the leading provider of safety programs and services. ISN safety programs provide a means for businesses to achieve high levels of safety by identifying potential risks, prioritizing them, and putting in place strategies to mitigate them.
Recently, ISN has undergone several changes in the safety program offerings it provides. The changes aim to provide even better safety solutions to businesses. One of the significant changes is the development and deployment of an application called ISN Connect. The application is a mobile platform that provides real-time data on the safety performance of businesses. Through the application, companies can get information about their safety statistics, the compliance level of their employees, and key performance indicators. Companies can also use the application to identify and analyze areas that require improvement.
ISN has also expanded the scope of its safety programs to include Industrial Hygiene services. These services enable companies to prevent occupational exposure and illnesses that can result from workplace hazards. ISN's Industrial Hygiene services include noise monitoring, indoor air quality assessment, and asbestos surveys. Companies that implement these services can ensure they comply with local, state, and federal safety regulations.
Another notable change is the expansion of ISN's safety program offerings to include the Maritime industry. The company has incorporated the maritime industry into its database, enabling businesses that specialize in this sector to access ISN safety programs readily. The maritime industry has unique risks and safety concerns, mainly because of its remote locations and unpredictable weather conditions. The inclusion of this sector in ISN's safety program offerings enables companies in the maritime industry to get customized solutions that address their specific safety needs.
ISN has also developed a comprehensive contractor management system (CMS). The CMS provides companies with a centralized system to manage contractor performance. Companies utilize the system to evaluate and rate contractors based on their safety performance. They can then use these ratings to select contractors who meet their safety requirements. Companies can also use the CMS to assess the safety records of contractors and identify those with a history of safety violations.
These changes have resulted in better safety solutions for businesses, especially in the industrial, maritime, and manufacturing sectors. Companies that adhere to safety regulations not only protect their employees but also enhance the financial and operational performance of their businesses. The incorporation of new technologies and the expansion of the safety program offerings to cater to the unique needs of different industries enable ISN to remain the leading provider of safety programs globally.
In conclusion, the future of ISN safety programs looks bright, with the company continuing to adapt and innovate to meet the evolving needs of the workplace. By offering new safety programs, leveraging technology, and partnering with other organizations, ISN is positioning itself for continued success in the safety industry. As the importance of workplace safety continues to grow, ISN will play a crucial role in ensuring employees around the world can work safely and without risk of injury.